Connecting To Your Sensual Self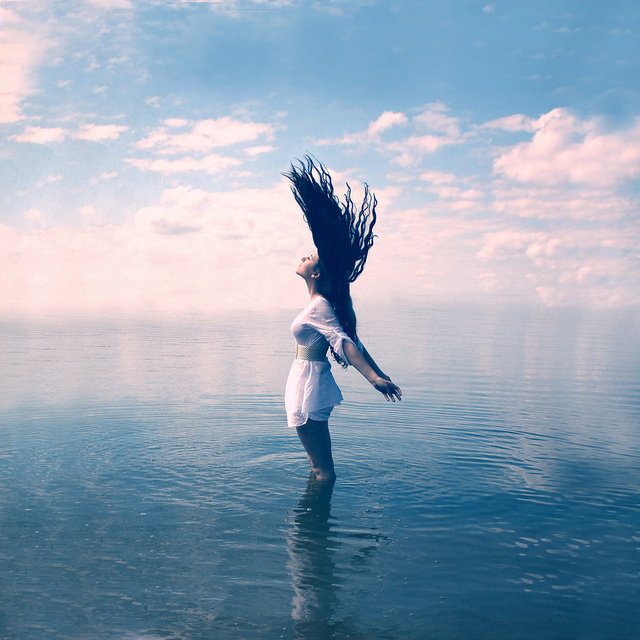 Photo credit: Katia Romanova
"The fiery moments of a passionate experience are moments of wholeness and totality." – Anais Nin
Do you feel satisfied and connected to your sensual, sexual self? Are you bonding with your partner in a deeply intimate physical way? Do you have a passion-filled life that includes connection, creativity, self-nurturance and love? Are you getting your sexual needs met on a regular basis, whether you are with or without a partner?
Sex is important – AND let me say upfront… it is not my job to judge, regulate or put rules around morality – that is up to you and your belief system. However, as a Life Coach, I assist others in discovering how to achieve the most fulfilling life possible while maintaining equilibrium. When thinking about life balance, the physical, sexual and sensual needs are part of that formula as well.
As humans, physical intimacy is not only needed but also critical for survival. The need to be touched, caressed and desired is real, and it is essential to be aware of the sexual part of yourself that is good, natural and powerful. Your sensuality is given the chance to come alive when you are in your body while allowing your emotions to be present. By understanding this part of yourself, you can tap into your own passions and desires as well as channel your sexual energy – whether it's having sex to deepen the connection with your partner, to procreate and have children or to give birth to a new way of living or a creative project.
Being in charge of your sexual self gives you freedom and independence, especially when you realize you are in control of your decisions and what is right for you. Most pleasure for women takes place above the waist, as we are highly emotional creatures. So it is important to be intellectually turned on. Physical cravings are often dictated by factors such as body image, mental and emotional stability, safety and trust in your partner, balanced hormones, a stress-free life and fulfillment in other existing areas. Making healthy choices not only creates physical pleasure and passion – but is also a form of empowerment, self-expression, imagination and, more importantly, can deepen the spiritual intimacy with your partner and yourself.
One of the biggest problems I have observed regarding sex revolves around a person's self-worth. Too many times, I see people who give their power away sexually by not expressing their true desires. They don't have the confidence to ask for what they really want, compromise themselves to keep a relationship that is not right for them rather than be alone, have completely shut down their sexual selves or use sex to feel validated, powerful or self-important.
Perhaps past messages about sex such as "sex is bad," "good girls don't enjoy sex" or "having sex before marriage or outside a committed relationship is sleazy" add to the lack of worth. However, recreating a strong self-esteem will give you sexual freedom and allow your passion to easily flow.
Ways to Rebuild a Robust Sexual Self-Esteem:
Understand what you really want and desire both sexually and in other areas of life.
Discover as many of your passions as possible.
Deepen your understanding of your sensual self by tapping into your five senses of smell, taste, sight, hearing and feeling.
Choose a healthy lifestyle in order to be your physical best.
Make eye contact, smile and exude confidence.
Build a safe and trusting relationship where sex can flourish.
Learn what you do not know and are curious about.
Become an expert at saying no and creating boundaries.
Express yourself with powerful communication skills and actions.
Foster self-confidence by feeling as good about your inner self as you do your outer self.
Follow your urges, and be playfully spontaneous. Make love… A LOT.
Strengthen your spiritual connection.
Value a richly purposeful life, with or without a partner.
You have the right to a fantastic sex life. If you are currently satisfied, keep the flames burning. If not, and you desire sexual happiness, regain your sexual confidence by putting the focus on yourself first. Sex can be an area that can either build you up or break you down… get to know your sensual self and the empowerment that exists within you.
Questions to Provoke Thought About Your Sensual & Sexual Self:
1. By answering the following questions, you can learn more about your sensual self and sexual needs:
Are you satisfied with your sex life? Your partner? What is the distinction between feeling good and being fulfilled both sexually and generally?
Are you using sex to feel better about yourself and build a false sense of security; or to be expressive and create a connection?
What are your beliefs about sex? What messages were you given while growing up that may no longer serve you?
Are your actions authentic by aligning with your values and who you really are? Are they life affirming or life numbing?
Create your own definition of sexual integrity.
Do you withhold yourself or settle for less in not only your sexual life but life in general? How?
Who are your favorite bewitching men/women, and what qualities do they possess that you could emanate?
2. Now, "right-size" sex in your life. In other words, assess where you are now, decide what you need, determine what's normal for you and give yourself permission to ask for what you want from yourself and your partner.
3. Choose three strategies that will strengthen your sexual self-esteem and start implementing those today.
Ready to start living an amazingly authentic life?
Join my e-mail list for with tips on living your truest, most passionate you.
Comments: