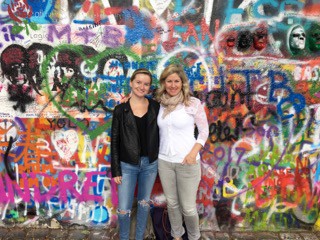 Photo credit: Tess Thompson
I recently returned from a trip to the Czech Republic with my daughter. She studied there for two months, and at the end of her program, I joined her for two weeks of exploring Prague. I was there long enough to gain an in-depth understanding of the history and culture of the city, as well as have a new experience with my daughter.
While I was fortunate enough to spend several days in Europe, most people do not have the time or resources to travel abroad. Travel can teach you things you did not know you did not know, and can show you sights and people of immeasurable beauty. Even if you are unable to travel, you have the power to pursue the unknown, and to learn— which, really, is, what travel is all about.
Here are some tips on how to have your best adventure, no matter where you are.