Cultivate Your Inner Circle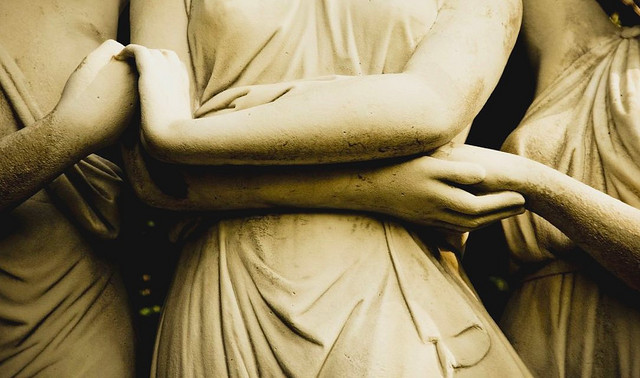 Photo credit: Valerie Everett
"Each friend represents a world in us, a world possibly not born until they arrive, and it is only by this meeting that a new world is born." – Anais Nin
Have you looked at the company you are keeping lately? Do you like what you see? Are you being honored by the people around you? Are your friendships reciprocal? Is your cup being filled with joy and laughter?
Most people in life want to love and be loved, to see and be seen, to know and be known.  Often their "knowingness" comes from a best friend more than with anyone else in their world.  Many women long for a place to completely relax into themselves, to take off the masks and to be accepted for who they really are. We want a place to go, not to be fixed, but simply to feel whole, safe and welcome… a home for their authentic selves.
Best friends help create authentic, deeply-connected, intimate relationships. These "soul sisters" provide a playground to experiment with different ways of being, to try out new things, to fully express feelings and emotions, to fail and start over, to speak what is true and real and to cultivate the person they are becoming. Best friend relationships often exhibit the qualities desired for other, sometimes more challenging, relationships with intimate partners, work colleagues or even family members.
Recently, I have listened to many of my coaching clients' frustrations with the quality of their friendships. They have fallen into some bad habits such as not spending time with those important to them; keeping friends who no longer work for them; not setting boundaries; not speaking their truth; or even allowing others to decide who their friends are rather than being proactive by deciding who they want in their inner circles. Many are letting their friendships move to the bottom of the priority list, when it is precisely this camaraderie that makes them feel alive and nourishes them the most. 
My suggestion is to choose and cultivate the relationships that enhance your soul for where you are in your life right now. Don't pick your alliances out of circumstances such as work, community service, children's friends, neighbors or even your partner's spouses.  Circumstantial friends help to bridge the gap, provide fun and entertainment and give companionship when others are not available.
I believe it is best to pick close friends who align with your same values and beliefs. Consciously design a close circle of friends who will support your life and all that you do and dream of doing.
Here's how…
Enhance Your Friendships by Your Honoring Values:
Listed below are the more prevalent values related to friendships I have unearthed with my coaching clients. I suggest you pick your top 10 and rate them in order of importance to you and your needs for your closest friendships. Have your best friends also do this exercise and compare notes! And of course, feel free to add your own qualities.
Acceptance
Acknowledgment
Adventure & Exploration
Appreciation
Authenticity
Collaboration
Connectedness
Ease
Encouragement
Flow & Flexibility
Freedom to be self
Fun & Play
Genuine
Happiness
Harmony
Honesty
Humor
Kindness
Kindred spirits
Love
Loyalty
Openness
Peaceful
Reciprocal
Respect
Rewarding
Safety
Spirituality
Stylish
Support
Trust
Understanding
By knowing what is most important to you, you can choose to value yourself and revere those closest to you at the same time. Give yourself the freedom to open your heart with love, and live your own values within a friendship. Look at your life and see who honors you and has stuck by you; reward that person with your full presence. And above all, create the opportunity to grow and expand together through the challenges and joys on the journey of your life by planning the next ten years of your friendship.
Coaching Questions to Consciously Evolve Your Friendships:
1. Who is in your Inner Circle?
2. How do your relationships support your continual evolvement into the best you and who you are becoming?
3. What does it feel like to be truly loved, accepted and encouraged WITHOUT judgment?
4. Who are "they" who hold so much power over you and your life?
5. Who makes you smile and nurtures your soul?
6. If you had a few hours to live, which friends would you call? And, why are you waiting?
Ready to start living an amazingly authentic life?
Join my e-mail list for with tips on living your truest, most passionate you.
Comments: