Embrace Beauty, Inside and Out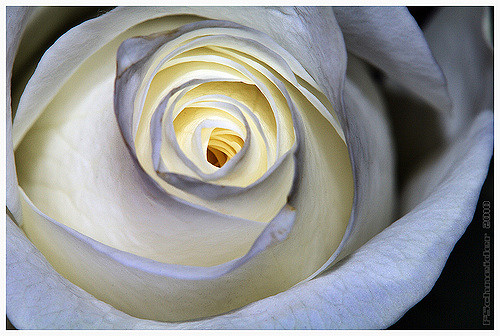 Photo credit: fs999
"Love of beauty is taste. The creation of beauty is art." – Ralph Waldo Emerson
It is said that beauty lies in the eye of the beholder. Are you acquainted with what is beautiful to YOU? What stirs your senses, makes your heart beat faster and makes you smile? Do you know what makes beautiful people pretty?
Beauty can be defined as the pleasing appearance, impressive qualities and excellent aspects of someone or something. Many people are taught that looking at themselves and being concerned about physical attractiveness or a beautiful home can be shallow, selfish or in vain. However, I have always believed that taking the time to look and feel your best, as well as create beauty in everything you do, is a reflection of a strong self-esteem. Attractiveness is often focused on external appearances; yet it is equally important to cultivate your internal qualities and make it an inside job as well.
As a lover of beauty, I find that beauty must be experienced and reflected in as many aspects of life as possible. By taking the time to discover your own personal style, tastes and preferences, you can then let it emulate everywhere and in everything, especially in your looks, your surroundings, your activities, your relationships and your creations.
Beauty in all its many forms must be witnessed, enhanced, preserved and shared. And what you create through your definition of beauty will be a mirror of your true essence and ultimately an inspiration to others.
7 Ways to Beautify Your Life
Beauty can be found everywhere in the ordinary and extraordinary. It is up to you to open your eyes, mind, heart and soul to all that is present. Abraham Maslow said, " Some people have a wonderful capacity to appreciate again and again, freshly and naively, the basic goods of life with awe, pleasure, wonder and even ecstasy." Become a seeker of simple beauty, an explorer of magnificent wonders and searcher for all things good. Discover some new ways to experience beauty.
Inner Beauty:
Find gratitude, meaning and purpose in your work
Unleash your inner goddess
Embrace full experiences and emotions through the chaos and order, turmoil and calmness
Develop a strong sense of self
 Outer Beauty:
Reflect what's on the inside
Create a healthy lifestyle to be your best
Find your personal style
Adorn yourself in fashion that looks good, feels good and enhances your true self
Finish your look with a smile       
Domestic Beauty:
Fill your surroundings with things you love, honor and appreciate
Bring nature indoors
Add colors to your palette
Clear as much clutter as possible
Have at least one beautiful room that is yours
Relational Beauty:
Nurture healthy relationships and set boundaries when needed
Be around positive people who make you feel good
Learn about those you admire and why you are drawn to them
Respect others and their uniqueness goodness
 Organic Beauty:
Strive to accept what is
Go with the flow
Make life effortless
Sensual Beauty:
Know what makes you feel alive and pursue those passions
Hold hands, kiss slowly and get plenty of physical touch
Ignite your senses
Expansive Beauty:
Seek and expand passions, interests and visual beauty beyond the mundane
Visit art museums, listen to live music, watch the sun rise, gaze at the stars
Marvel at something majestic
Dream while you are awake
9 Coaching Questions to Create, Experience & Reflect Your Beauty
1 How do you define beauty? What do you appreciate most about exquisiteness?
2. What is important, or not important, to YOU about your looks, your surroundings, your things or what you create?
3. If beauty lies in the beholder, look in the mirror and ask yourself what you observe. What do you like? What do you dislike? Hold your gaze until you truly see what is gorgeous about you.
4. Think about people who appear to be beautiful. What draws you most to them? What do you notice about their demeanor, their garments, their expressions, their actions, their body language, their confidence or strong sense of self?
5. Determine what lights you up from within. When do you feel most attractive? What are you doing, where and with whom?
6. How have you withheld yourself from consistently attaining or experiencing more beauty?
7. Consider what ways you would like to add or experience more magnificence in your life… with people, places, things, or even your own creativity?
8. What have you been settling for instead of______? Why bother? Find a good enough reason to make it pretty.
9.  What is it to be truly beautiful and experience splendor?
Finally, expand your range, richness and fullness. Embrace beauty by adding more pleasing and impressive qualities to your life, inside and out.
Ready to start living an amazingly authentic life?
Join my e-mail list for with tips on living your truest, most passionate you.
Comments: