Excavate Your Creative Self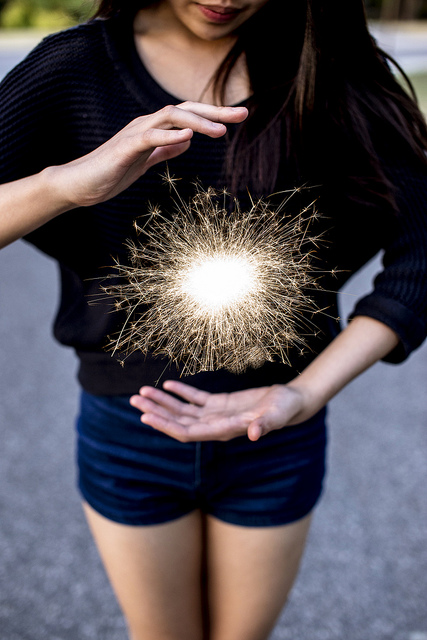 Photo credit: Daniel Lee
"The aim of art is to represent not the outward appearance of things, but their inward significance." – Aristotle
When I attended my first Life Coaching training more than a decade ago, one of the first things I learned is that everyone is "creative, resourceful and whole; and they have their answers inside themselves." I understood people were fully capable of finding solutions but what I did not recognize at the time is how powerful and provocative tapping into one's creative source can be.
Many people tend to put their creativity on hold, saving artistic things for when they have extra time, money and resources. Participating in an occasional art class, starting a new hobby, tackling a home renovation, taking photographs or dabbling in some out-of-the-ordinary projects at work are secondary to life's bigger demands of work, family and other obligations. So, creative pursuits are not prioritized and do not hold much importance.
Others have made a profession of being an artist, designer, innovator, director, writer or trendsetter. Many of these creative types have a natural inclination or talent, are educated or trained in one or many specialties, are paid for their products and services and continually engage in their artistry.
A final perspective on creativity lies somewhere in the middle where creativeness is part of everyday life and work, whether it is inventing new approaches to the current way of doing things or prioritizing at least one artistic endeavor because of the enjoyment it brings. No matter where people fall on the originality scale, I believe everyone can reap enormous benefit from finding inner creative identity, which is fundamental to being able to tap into passion, joy and deep satisfaction. It only takes courageous confidence to move forward.
So, where do you start? What does it take to awaken the dormant, creative soul?
Begin by getting self-empowered to use your imagination and dream about what you want to do next. Discover what you like and dislike; establish an expansive way of thinking outside of the box; utilize consistent habits that support your vision; nurture your inner inventor; commit to staying on the chosen path even when it gets hard; have creative collaborators for renewal and accountability; build a tool kit of supplies and resources so you are always prepared to capture your inspirations; and take forward-moving action each day.
By engaging in these steps, you will set in motion a more colorful and vivid life.
15 Questions to Excavate Your Creativity:
As you consider your own creative talents, it is important to think about how you tap into your own resourcefulness and claim what you want to create. The following questions are designed to stimulate your thinking about what ignites your passion and how your interactions in the world affect what you create.
What do you create and why?
Where do you get your inspiration and ideas?
How does your life reflect your creativity… in your home? Clothes? Hobbies? Relationships? Business?
What unique skills do you have that directly support your creativity? Name at least three.
What experiences make you feel most alive? List your passions.
How does color affect you? What colors do you like/dislike?
Think about when you are being your most creative… now describe your surroundings.
Do you have any "rituals" that prepare you for your project?
When is the best time of day for you to create?
Who supports your creativity? Do you have creative collaborators?
What distractions exist in your life that keep you from being your most inspired self? List the things you do instead of creating.
How do you motivate yourself to get started on (or to finish) a project?
Is there a common theme or element in your writing, designs, products or art?
What does your creativity say about you, and how is it revealed in what you create?
What is the message you want to give your family, friends, community and the world through your creations?
Using your answers to the above questions, consider what creative projects you want to undertake. Identify two or three, choose the most provocative one and initiate your new creative journey.
When you begin to recognize the things in your life that inspire you, you will move more rapidly toward those things and create a synergy that allows your creativity to remain ever-present, alluringly alive and permissively playful. There is an artist inside of you, and you only need to excavate the truest form of your own creativity.
Albert Einstein said, "Imagination is more important than knowledge." I invite you to go on an inventive quest to learn about your creative self, and then pursue the ingenious things that make you happy.
Ready to start living an amazingly authentic life?
Join my e-mail list for with tips on living your truest, most passionate you.
Comments: