How to Stop Living with Regret, Once & For All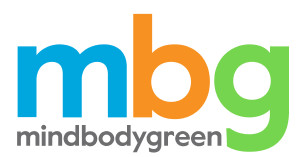 MindBodyGreen is a conversation about health. They hope to give you tips, tools and ideas to make your life better and to inspire you to keep doing the awesome things that you're already doing. That Sounds like a good idea to me.
Mindbodygreen's mission is to revitalize the way people eat, move, & live. I am thrilled to support their mission by publishing my first article on their happiness vertical titled, "How to Stop Living with Regret, Once & For All" on August 24, 2015.
Here is an excerpt from my article on not living with regrets.
Ever wish you could go back in time and change a decision? Live in another home, city or country? Drive a different car or make an out-of-the-ordinary purchase? Study something else or pursue an alternative career? Do you wish you married your first love, or put more effort into a friendship that ended?
Do you spend your time on a daily basis thinking about what you could have said or done to comfort a loved one but didn't? How you overreacted by yelling or saying something you didn't mean?
Regrets in your life can keep you stuck. The more weighed down you are, the more difficult it becomes to move forward. The keys to taking the load off and starting fresh are to relinquish your past mistakes and disappointments, to let go of guilt and sadness, and…
To read the full article on the mindbodygreen website, click here. 
Ready to start living an amazingly authentic life?
Join my e-mail list for with tips on living your truest, most passionate you.
Comments: