Soul Sisters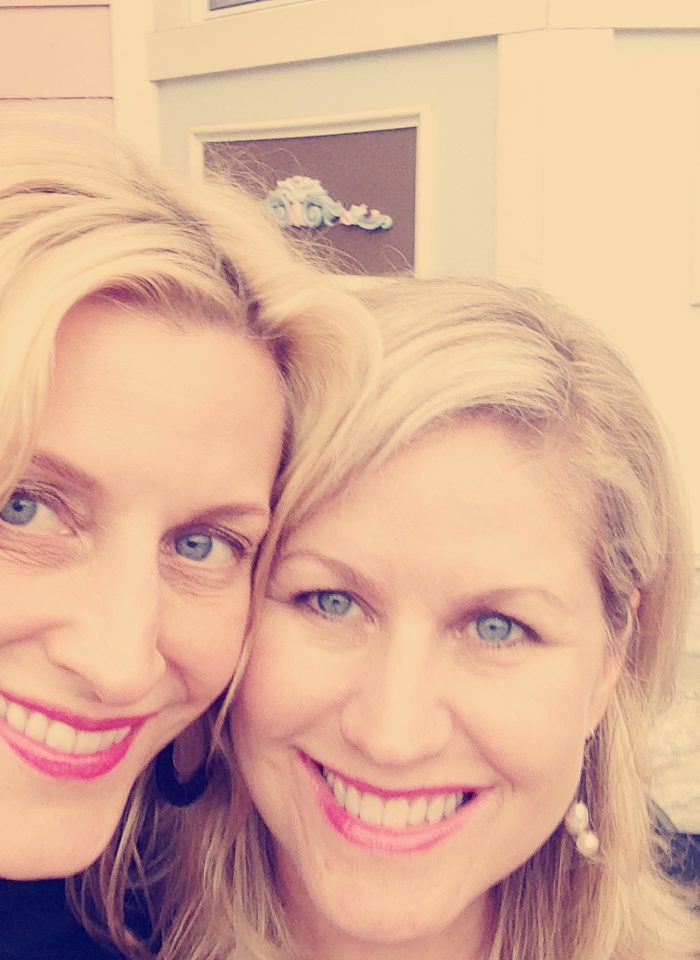 Photo credit: My Sister, Michelle Blair
"Oh soul, you worry too much. You have seen your own strength. You have seen your own beauty. You have seen your own golden wings. Of anything else, why do you worry? You are in truth the soul, of the soul, of the soul."— Rumi
Soul sisters… the deeply connected females we believe know us best and love us the most. They are our closest friends who understand our essence, intuitively connect to our souls and withhold judgments by loving us no matter what. Many of us have close friends, but how many of them are truly, deeply, and madly your best girlfriend— a soul sister who has been to the depth of your despair and the heighth of your elation?
Our soul sisters embrace the beauty of our souls and reflect our goodness back to us. These mutually–beneficial relationships can come from anywhere and during any life situation or cycle; but these connections almost always have a common experience and a shared sense of vulnerability. Soul sisters are often revealed during the pursuit of one's own mission of self-discovery when the two separate paths collide, and then they stick. So, how do you know if you have one, or for that matter, even need one?
As a woman and a life coach, I bear witness to my client's lives and their journeys that include their self-perspective, their challenges, their successes and the relationships that support them. I participate in their longing to be 100% authentically themselves while still being fully loved and accepted unconditionally. These women need a safe place to give and receive nurturance, as well as be able to unselfishly get their needs met with a caring confidant. It is that warm and inviting emotional support that allows intimacy to be created and a soulful relationship be born.
I am blessed in that I know I have at least three soul sisters with my natural sister Michelle, my best friend Valerie and my daughter Tess. Each of us has had enough pain, challenges, laughter, perseverance, strength and vulnerability to know we have that magical connection that cannot be severed. One of my favorite experiences is when Michelle and I go for walks and talk about life, the challenge of the moment, then the realization that there is an instant opportunity for transformation. With our creative spirits, learned perspectives and desire for knowing and understanding, we debate the meaning of life and our role in it. We can finish each other's thoughts and our synergy fuels us individually to go out and do what we do in the world. And today, I honor her and her birthday.
Same with my best friend, Valerie, of the past 18 years. We can cry, laugh, create, complain; seek wisdom, guidance and understanding from each other; eat cookie dough and drink champagne— all at the same time. And with my daughter, Tess, we have a creative and spirited connection that intuitively understands the heart, provides honest feedback and we laugh a lot.
Our soul sisters provide a playground to experiment with different ways of being; to try out new things; to fully express feelings and emotions; to be our most vulnerable; to fail and start over; to speak what is true and real; and to cultivate the individual person we are becoming. Best friend relationships often exhibit the qualities desired in other, and sometimes more challenging, relationships with intimate partners, work colleagues or even family members. Don't get me wrong, I love my son, my parents and my friends— but my soul sisters just get me in a way that no one else does. They understand the sometimes "crazy." They feed me, keep me clear, ground me, hold me up and push me forward, especially when I am not sure if I want to keep going. And, as we inspire each other, other people in our world benefit from this shared love.  Here are some qualities to consider in recognizing and nurturing your soul sisters.
Qualities of a Soul Sister and what YOU can do to Nurture One:
Authentic so be real and your truest you.
Truthful so be open and honest.
Vulnerable so deeply share pieces of yourself- successes and challenges, weaknesses and strengths, doubts and dreams.
Intuitive so listen, internally and externally, more than you talk.
Connected so have shared experiences.
Genuinely curious so ask interesting questions.
Heart-focused not headstrong so be empathetic and emotional.
Empathetic so experience the emotions together yet leave them behind when you part ways. Don't take away the other's pain.
Generous so give and be of service.
Balanced so reciprocate with each other.
Loyal so be accountable and faithful to your commitments.
Caring so be kind and supportive.
Strong so take a stand for your beliefs.
Spiritually grounded so spend time connecting to your Divine Source.
Present and available so make time for the relationship and relish the experiences.
Optimistic so see the good and be positive. Don't be a "Debbie downer."
Magically magnificent so dream, create together and be each other's muse.
Let the soulfulness imbue and organically unfold. The connection will present itself if you show up fully and invest in your relationships. Define your sisterhood, co-create the relationship. Spend time together dreaming up cool possibilities for your lives and then support each other's separate journeys. Honor the other person's path and allow them to maintain their dignity, even when one person falls down or fails. Soul sisters instinctively know how to do this, always holding each other up strongly and treasuring the other's beautiful soul.
A Coaching Exercise on Soul Sisterhood
Is your friendship cup being filled with joy and laughter? Do you know who supports you, loves you and is deeply connected to you, your soul sister? By knowing what is most important to you, you can choose to value yourself and revere those closest to you at the same time. Give yourself the freedom to open your heart with love, and live your own values within a relationship. Look at your personal path and create the opportunity to grow and expand your soul through the challenges and joys on the journey of your individual lives.
Who makes you 

smile

 and 

nurtures

 your soul?

Who do you strongly feel connected to and who is in your Inner Circle? Do they share the same values and recognize your essence?

What does it feel like to be truly loved, accepted and encouraged, WITHOUT judgment? Are you doing the same for your soul sister?

How do your soulful relationships support your continual evolvement into the best you and who you are becoming?

Make a choice to cultivate your soulful connections. Design a plan that honors the needs of both soulful supporters.
Ready to start living an amazingly authentic life?
Join my e-mail list for with tips on living your truest, most passionate you.
Comments: