Unleash Your Inner Gypsy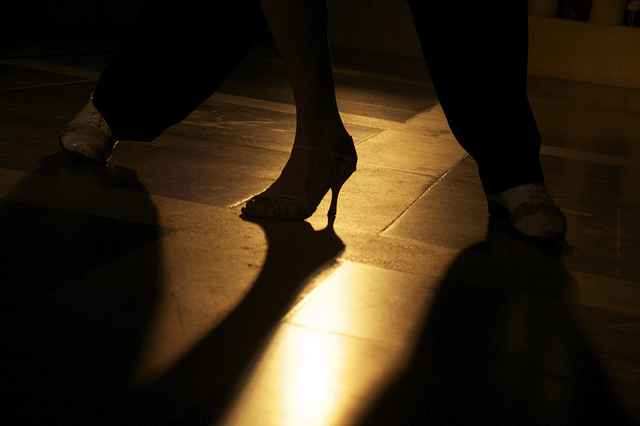 Photo credit: John Perivolaris
"The purpose of life is to live it, to taste it, to experience to the utmost, to reach out eagerly and without fear for newer and richer experience." – Eleanor Roosevelt
For anyone who has read my writings in my book, my blog or Underwired Magazine the past 10 years, you know I often write about authenticity, what it means to be true to yourself, and how to live that in the world. I strive to empower and inspire the real you with my words of encouragement, my bold positions on various subjects, my helpful lists and my coaching exercises to get you involved in your process. I imagine that many of you have taken some of my suggestions and are living better, happier and more joyful lives. But I wonder about those of you who would say to me, "I get it Jennifer, but how do I really get there?" "Being authentic makes sense, but where do I start?" Valid questions…. so instead of making my usual friendly suggestions, I am going to show you how I have evolved more into myself through my own personal process.
I remember back to several years ago when I questioning the next place where I wanted to be personally and professionally. I had worked hard to grow my business and was happy with my life, yet I was yearning for more expansion, more adventure, more connection and more romance in my life. I wanted to melt away my own limitations I had put on myself and allow more freedom to fully embrace my life.
Through being coached, I was inspired by the idea of gypsies, and I used the semblance of their lives to deepen my own path and passions. To me, gypsies have qualities that I desired more of in my life, such as their beautiful, extravagant and playful look; the free-spirited dancing and love of music; their ability to move around the world uninhibited; and their sense of community. So I used the gypsy-filled symbolism to inspire my own guidelines of balancing freedom and passion with responsibility in my world.
Don't get me wrong; I realize gypsies have a bad reputation, especially in today's modern world. They are known as nomads who take advantage of the people, places and things, and do not have much regard for others. However, their dreamy qualities gave me the portal to further explore how I wanted more freedom, passion, excitement, adventure and beauty in my life, and I coupled that with my personal responsibility and commitments to change my world. Created in July 2010 and revised this spring, below are my own guidelines to a gypsy-filled life. I hope these directives will inspire you to consider yours.
Jennifer's "Gypsy Inspired" Personal Guidelines
MUST include Personal Freedom, Passion, Excitement, Adventure, Beauty, Abundance & Being Cared For
Honor my free-spiritedness while still being responsible to my other commitments. There is always room for both
Stay grounded and clear by living my values every day— never apologize for who I am, justifying only tears me down.
Bring confident, badass energy to my daily tasks and goals.
Make decisions that make me proud and excited as opposed to staying stuck or keeping the past going.
Discern when to speak up and when to be quiet. There is power in both.
Dance and listen to music as much as possible. After a long break, I am salsa dancing every week.
Let my desires inform me and inspire me to plan juicy adventures.
Allow my adventures to inspire my creativity, to empower my clients, and to serve others more boldly while doing great things in the world.
Make life more magical by engaging in at least one new thing every month.
Choose experiences over material goods.
Participate in the cultured worldly pleasures of good food (new restaurants), fine wine (a new drink), and attending as many arts events as often as possible. For example, choose a wine tasting over a networking meeting.
Get fed artistically with play dates (going to the ballet, opera, art openings, interesting lectures), creative classes (flower arranging) and field trips to museums everywhere. I am going to Cleveland's Triennial in July and a museum trip to Los Angeles in November.
Visit a new place every year. I started this over 14 years ago, and have succeeded every year. Last year it was Prague, this year I am going to several new places in Italy.
Bring love along for the journey… look for ways to open my heart and show kindness, respect and compassion as well as receive caring and support from others along the way. Let go of relationships that feel bad, hold me back or drain my energy.
Include my children, loved ones and friends in my life ventures. It's more fun to have shared experiences.
Travel light. Liberate my physical spaces by replacing clutter with spaciousness and beautiful items that inspire and emulate my "inner gypsy."
Maintain a home base. I need a soft place to land, a place to come home to and for me, it's my Louisville home, especially my pretty, serene spa-like bedroom.
Everything must be beautiful, so wear classy, feminine clothes and jewelry that reflect passion, beauty and movement. Do I feel beautifully connected to myself? Is this a reflection of my truest me?
Don't betray myself or cause harm to others along the way, ever.
Create strong structures to support my adventure, freedom, growth and learning— financially, emotionally, physically, spiritually, professionally and relationally.
Rest when needed and never sacrifice self-care. I always find "me time."
Generate fulfillment from within and don't depend on others for my happiness.
You might be wondering if I actually embrace any of this, and the answer is yes— I do my best to live this and have had some amazing results. This energized me to publish a book, to experience love, to support the local arts and to travel to more places on my bucket list. I still long for more exotic adventures, more time with the people I love, more connection and more creative pursuits. Yet, I have created a life that honors and expands my rich values of freedom, personal power, adventure, deep connection and beauty. As the writer William Shakespeare wrote, "To thine own self be true." I believe he was encouraging us to uncover our authentic selves and then live life to the fullest based on the truest version of ourselves. My Inner Gypsy keeps me authentic to the playful, rich
An Exercise in Excavating Your Own Gypsy Standards for Authenticity:
Using the above list as a sample, create your own personal standards for living authentically. Here are some questions to guide you:
What do you long for?
What is it to have a full, rich life?
How have you withheld yourself from life?
What frees you up?
What brings you joy?
What's on your bucket list?
After completing your gypsy list, begin to integrate the items, one at a time until you have succeeded in bringing more personal freedom, adventure and fulfillment into your life.
Ready to start living an amazingly authentic life?
Join my e-mail list for with tips on living your truest, most passionate you.
Comments: